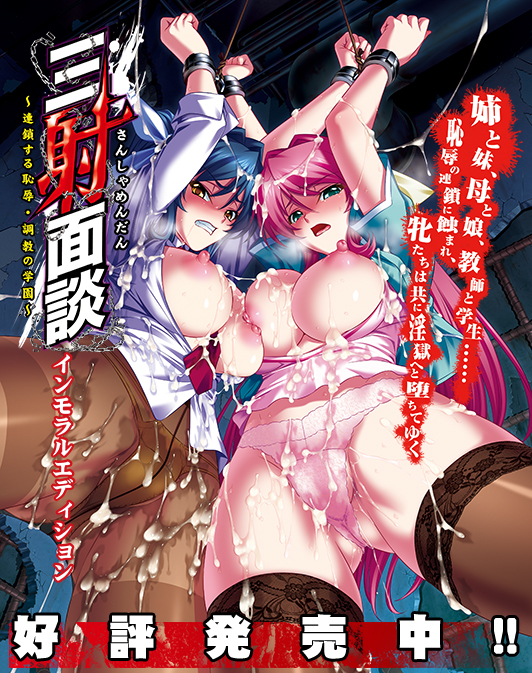 Title: 三射面談~連鎖する恥辱・調教の学園~インモラルエディション
Romaji: Sansha Mendan ~Rensa Suru Chijoku Choukyou no Gakuen~
Brand: BISHOP
Genre: ADV
Release Date: 02/11/2011, Immoral Edition: 12/16/2016
Official Brand Website:
http://bishop.gr.jp/
Official Game Website:
http://www.bishop.jp/products/ssmdie/index.html
Getchu Game Website:
http://www.getchu.com/soft.phtml?id=935181
Anyways, I am starting a thread for Sansha Mendan, even though its not the latest game in the series, I am putting a thread due to unofficial english being completed.
https://dekirutranslations.wordpress...slation-patch/
To use the english patch, download the files from here and replace the files. Only the images remains untranslated at the moment. But everything else is in english.