So, my Greenland vacation in Ilulissat (or Jakobshavn, if you prefer the Danish name) finally ended and I brought you all some nice, icy souvenirs with me.
All in all I've shot around 1.500 photos with my FinePix S5800. These here are my favourites out of the bunch. Hope you enjoy them as much as I enjoyed to shoot them!
Here are icebergs of all sizes and shapes:
Hotel Arctic is currently the northernmost 4 Star Hotel of the planet. And these metallic, luxurious Igloos are no doubtly its main attraction.
Greenland dog whelps. Ilulissat is home of over 2.500 sledge hounds.
(two videos, hosted on photobucket)
This dog race cannot bark, only howl/cry/laugh or whatever this hyena-like sound is they make is called.
And as you can clearly hear in the video... it gets on your nerves really quickly.
My best shot of the Aurora, taken at the top of the old Heliport in Ilulissat. T'was a great sight to behold... but sadly my camera couldn't quite capture it. :/
Mmmh.... mossberries~!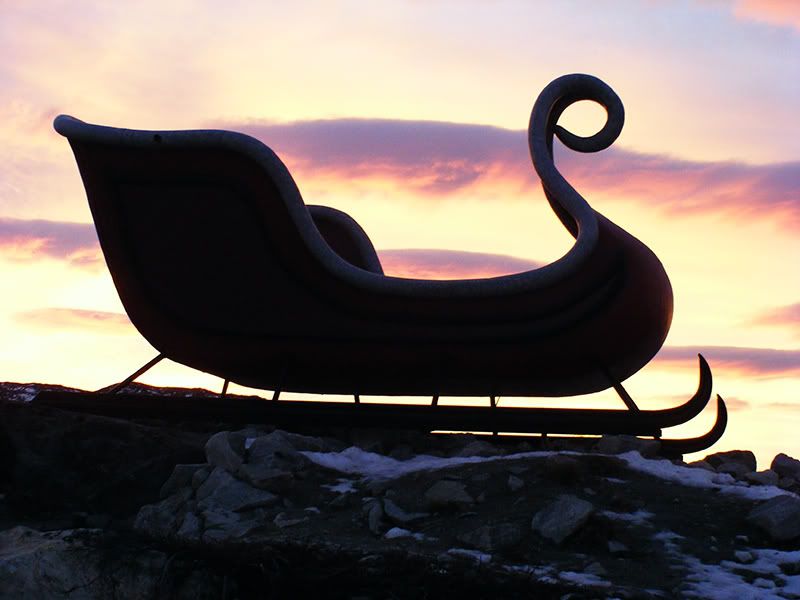 Greenland is the official home of Santa Claus. As such, you'll find various memorials like this where ever you go. Santa Claus' mailbox is also located in Ilulissat.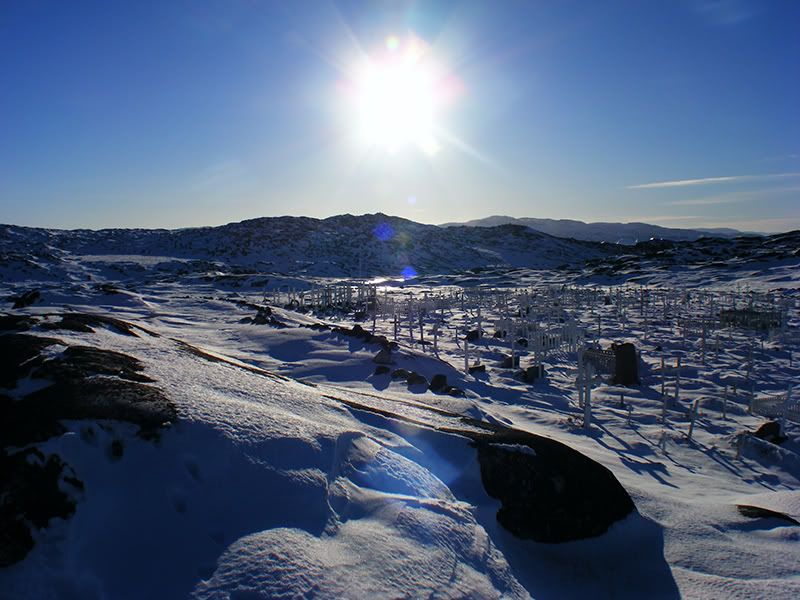 The old, but not forgotten, graveyard near the heliport.
These are the drinkwater lakes of Ilulissat.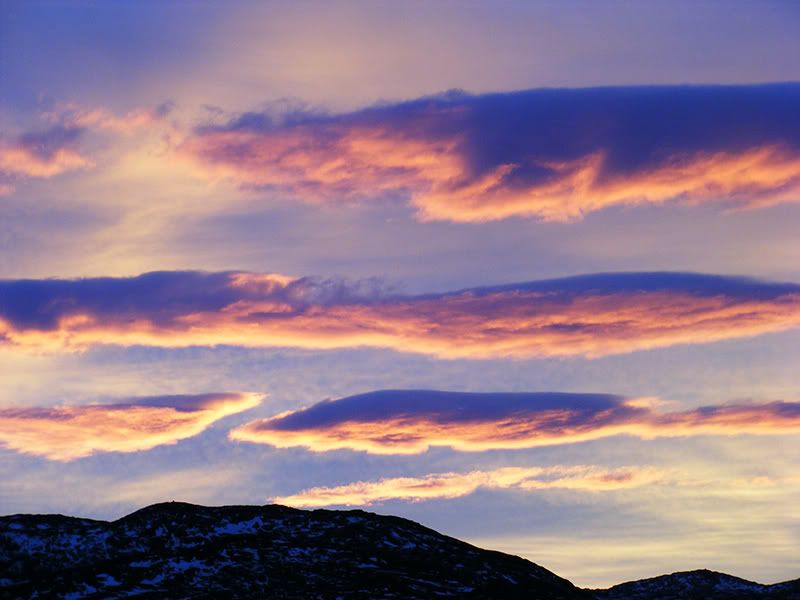 Gotta love this morning sky. Almost like a painting ain't it?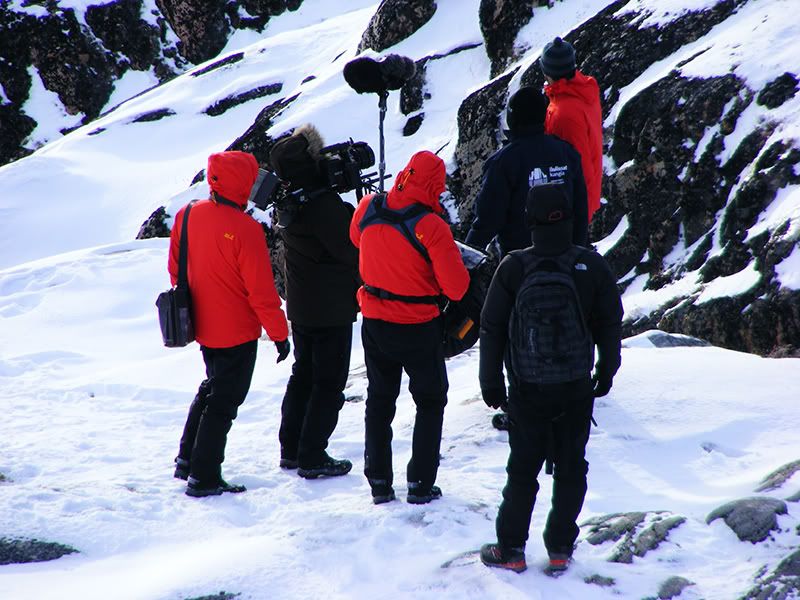 On one of my hiking tours, I met a camera crew who filmed the ruins of
Sermermiut; one of the largest Inuit ruins on Greenland.




Last but not least: the one and only me and behind me stranded, 56 meters towering icebergs.