No your eyes are not fooling you, recently announced in Nyantype magazine:
Coming out soon for PSP. I certainly can not wait, the first ever MGLN game for a system that isn't a doujin game. I hope Capcom does a follow up fighting game for this series, considering the many characters there are(kind of like with Fate/Stay Night).
Updated Information:
Official Website(Japanese):
http://nanoha.namco-ch.net/
Release Date: January 21st 2010
Lyrical Edition Box will be expensive and comes with Nanoha/Fate? Figma.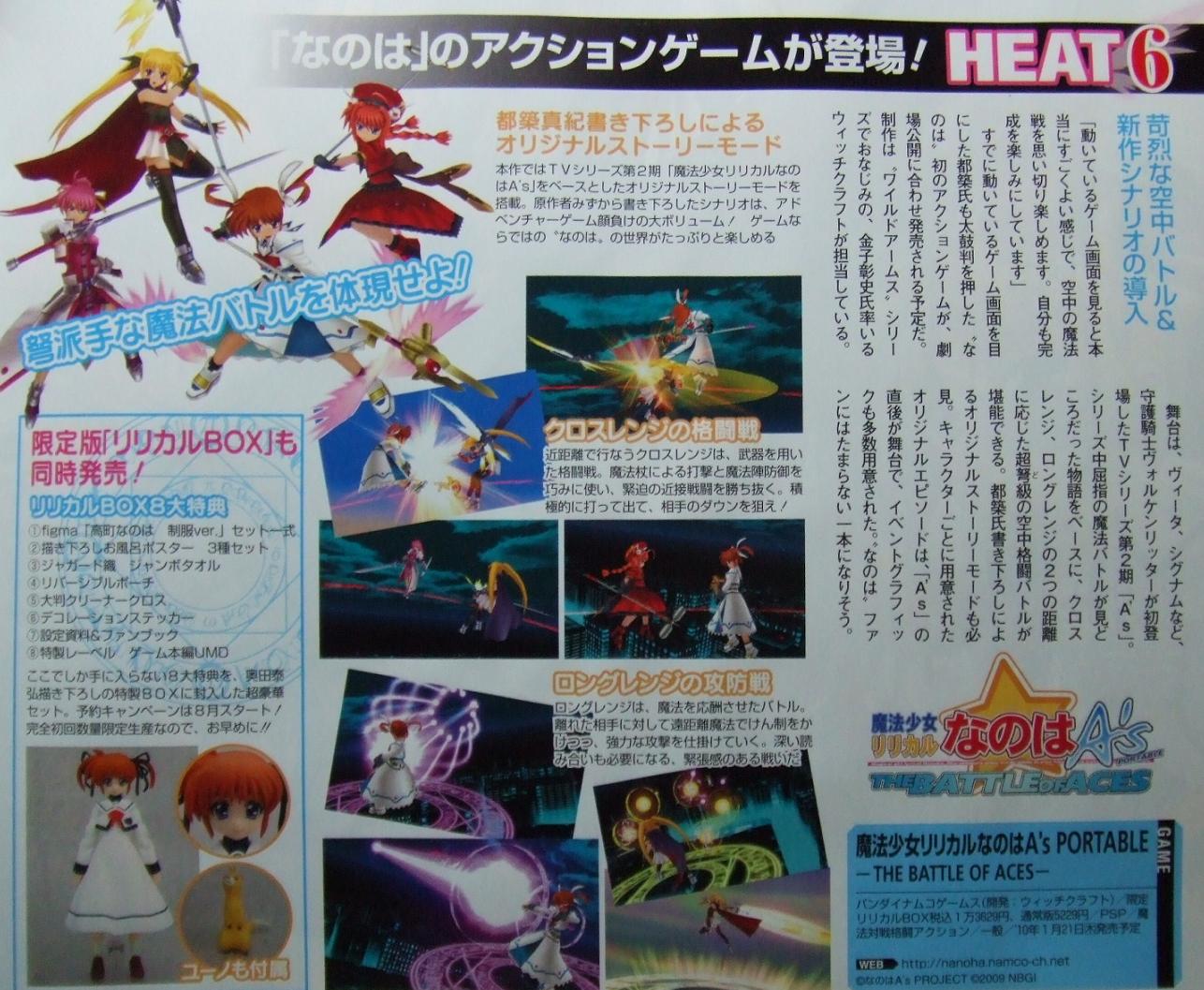 8/4/09 Update:
http://www.famitsu.com/game/coming/1226215_1407.html
8/14/09 Update: Trailer of Gameplay from C76 Uploaded: [youtube]y0NEvh8_T_Y[/youtube]
8/28/09 Update: More Information from Megami Magazine:
It is known that Tamura Yukari and Mizuki Nana have new songs for this game.
9/25/09 Update: Picture of the Lyrical Box from Tokyo Game Show:
Picture from magazine of new modes: